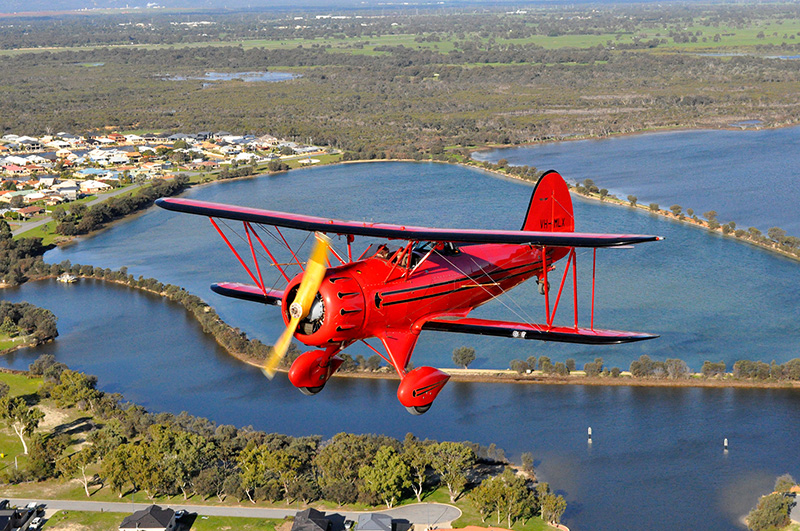 The Waco Aircraft Company (WACO) was founded by notable barnstorming pilot George 'Buck' Weaver, who started initial production of the legendary aircraft in the 1920s.
Our very own WACO aircraft, affectionately named Mr. Mojo, is a 1930's style YMF-5 model bi-plane and boasts a powerful 275 horsepower, seven-cylinder Jacobs radial engine and can safely and stylishly carry two passengers in an open-air cockpit, providing unprecedented views of below and beyond.
"Barnstorming Australia can deliver some of the most picturesque or adrenaline pumping flights in WA. Our range of flights are sure to appeal to all tastes, or why not contact us to plan your very own personalised experience."
About Us
Ozwest Aviation is one of WA's leading Perth based flight operators with a focus on service and safety. Our experienced team offers a great choice of flight options including scenic flights and private charter flights throughout Western Australia to crew transfers and aerial work.
We offer a range of destinations including Scenic Joy Flights from Perth, Flights to Rottnest Island, Margaret River, Monkey Mia and a range of other destinations.